Hassle-Free Rentals and Sales
Are you looking for hassle-free property management and selling services?
Do you want us to do a market appraisal for rent or for sale?
You can count on us for expert advice, current market knowledge and peace of mind when it comes to your property. We guarantee it!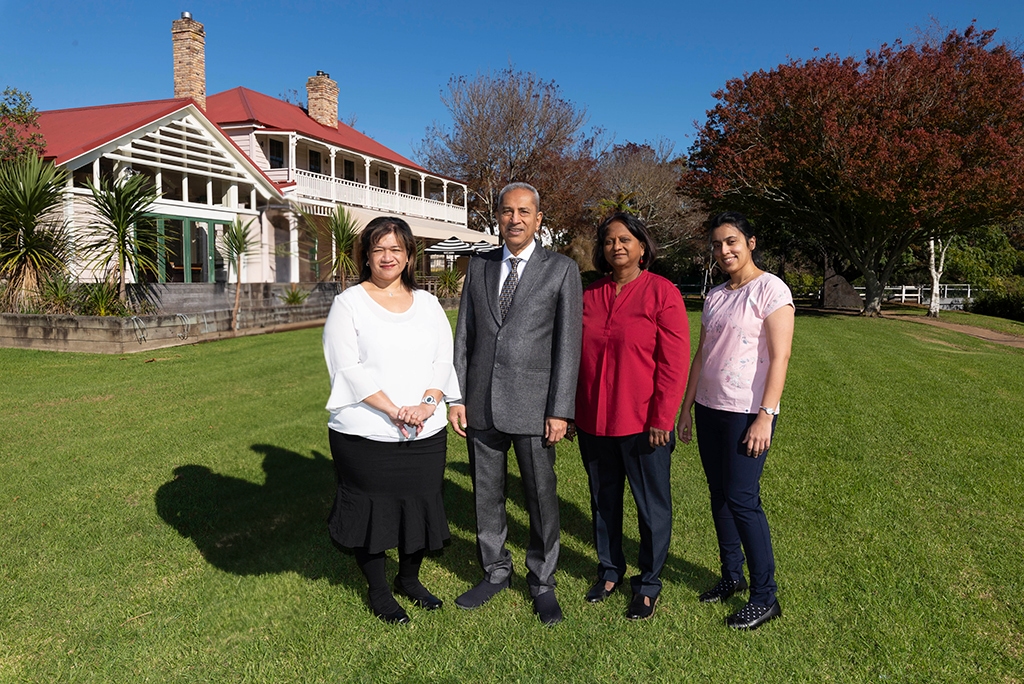 We're the trusted experts in property rental and sales in Auckland.
We put YOUR interests first.
We will help you to get the maximum returns and capital gain for your property.
We have the knowledge and experience of the market that will help you achieve the best price possible for your property.
We're experts at managing risks associated with property rentals.
We'll take care of your property as if it were our own.
We are easy to deal with and will keep you well informed throughout the process.
Professional and deeply knowledgeable team.
Contact Us
Customer Testimonials
Mohijit has been managing my investment properties since 2012 and has done an admirable job. So when I wanted to sell my property in Henderson Heights, I trusted him to do a good job of that as well. Mohijit and his team at First Realty ran a professional marketingcampaign, which attracted several buyers and resulted in an sale.

Mohijit negotiated the offer expertly and brought the buyer up to a price that I was happy to accept. It turned out that the buyer was a good friend of one of Mohijit's clients. So it was easy for him to establish a relationship of trust with the buyer, during the process of negotiation. I would recommend Mohijit and First Realty to anyone who is looking to rent or sell their property.

K. Prasad & D Sen, Auckland
Our experience with Mohijit & First Realty was initially as our Property Manager for many years and most recently as an agent to sell our property. In both areas we experienced an efficient and professional approach.

After our recent experience of property sale, we can recommend this agency for going over and above what is required to deliver exceptional results for us and the buyer, in an ethical and transparent manner. We felt we were in safe hands right through the process and he also looked after our tenant through the sale process. We researched the market before choosing our selling agent and we are delighted to have chosen First Realty. Go with them - you will not regret it.

G & R, Auckland
We decided to put our investment property on the market towards end of the 1st lockdown in 2020. We chose to list with First Realty because Mohijit has been managing our properties for almost a decade without any issues. Mohijit and his dedicated team have been extremely professional all along, keeping us on top of all the requirements in ensuring our properties are up to the mark.

Despite of the challenges and restrictions imposed by Covid and the tightening of bank credit, Mohijit and his team worked hard to get the job done. A conditional contract was negotiated and signed by both parties late on Christmas Eve. Mohijit worked diligently through the process of satisfying the purchaser's conditions and up to the settlement. We were kept informed all through the process and received a detailed marketing report each week.

We would happily recommend First Realty to anyone who is thinking of selling their property.

M & C, Auckland
Mohijit and Terri were a delight to deal with. As a home owner, I feel 100% comfortable with them managing my property. Their attention to detail, communication, and friendliness are 10/10! Most importantly, they put their clients' needs and wants as their first priority while giving sound advice from their experience in the real estate market.

Gabriel X, Auckland
Thank you so much Mohijit and Terri for helping us find such a good fit tenant in such short notice. We are over the moon with the process and their professionalism. They take into consideration of what we are looking for while giving us advice on suitability of potential tenants. They were extremely easy to deal with and were there to answer our questions as we are very new to this. Thank you so much team for the wonderful experience.

Sharon Y, Auckland
We engaged First Property Management to help us find the right tenants for a rental property we had recently purchased. We met with them at the property the same day and a listing was up on Trademe that evening. First Property Management arranged an open home, which attracted four quality applications, and managed the time-consuming task of checking references.

Mohijit kept us well informed through the whole process and really took the stress out of letting our property. We are very happy with the service and our new tenants and will definitely use First Property Management's services again.

Aaron and Hayley, Auckland
We're not big. We're boutique. But we deliver big results, always putting your interests first. This culture of personalised and passionate service begins with our director – Mohijit (a.k.a. Senny) who has more than a decade of property investment and management experience. Mohijit is ably supported by Cynthia – our co-director, Jolene – our property manager and Fatema – our admin assistant.
Meet Our Team